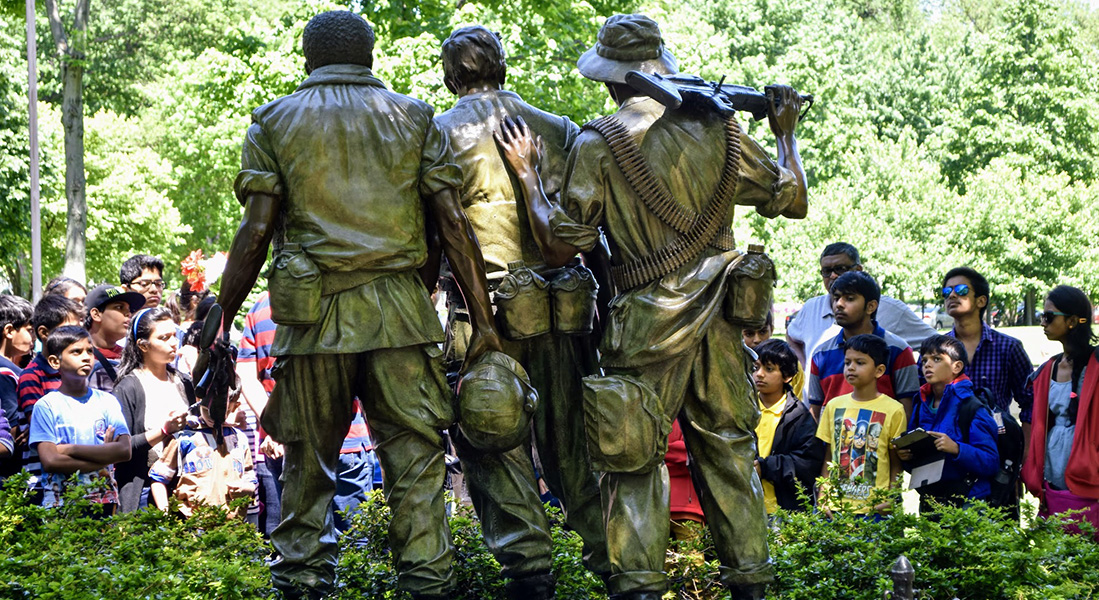 Washington, D.C. is the federal capital of the United States and the seat of the Federal Government.
The City of Washington
The City of Washington
was founded in 1791 to serve as the national capital
, and it occupies an area that was donated by the states of Maryland and Virginia. The 3 branches of the federal government,
Congress, President, and Supreme Court, are all located in the district.


The Capital
is home to many national monuments, memorials and museums, all primarily located in and around the National Mall.
D.C. is also the
headquarter of many international organizations and 176 foreign embassies.
Washington, D.C. is a planned city, divided into four quadrants Northwest (NW), Northeast (NE), Southeast (SE), and Southwest (SW).
The city urban design is based on plans of cities such as Paris and Amsterdam.
The French-born architect L'Enfant was commissioned by President Washington in 1791 with the design and development of the Capital, and even though the architect was later fired by the President, the design is still attributed to him.
The architecture of Washington varies greatly, but interesting fact, tall buildings and skyscrapers are outlawed,
in fact the tallest building in D.C. is the
Washington Monument standing at 555-foot (169 m) of height.


Washington, D.C.,
is a national center for the arts with the illustrious John F. Kennedy Center for the Performing Arts.
The majority of
the museums is free to both residents and visitors which makes D.C. a perfect travel destination.
Traveling to Washington DC? See our exclusive tours and offers
Washington DC: Map, Quick Facts, and Weather

Washington has a humid subtropical climate zone with four distinct seasons. Spring and fall are warm, winter is cool with average temperatures around 38°F (3.3°C), summer is hot and humid with average temperatures around 79.8°F (26.6°C).

Washington D.C. offers an extensive public transport system, WMATA, operating both the Metro (subway system) and Metrobus, connecting the District to the suburbs. Union Station is the main station and serves as the primary terminal of all Amtrak services and also main-hub of the city metro system. Washington is also an ideal city for walking and biking, offering an extensive bike-lane system and pedestrians-only area.