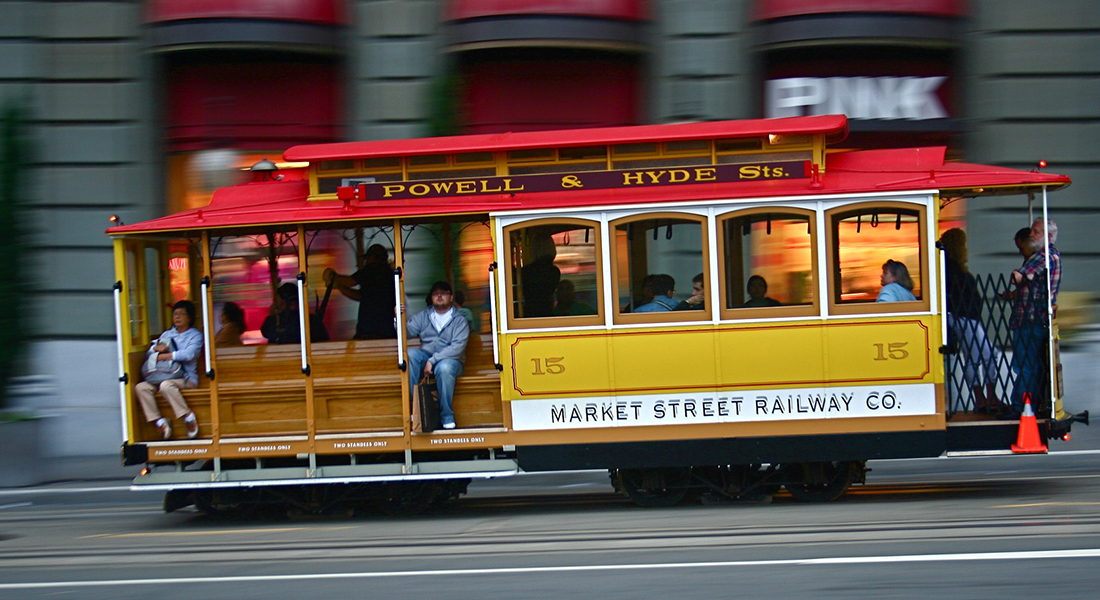 San Francisco is the cultural and financial center of Northern California, with a population of over 4 millions in an area of just 46.9 square miles, it's the second-most densely populated city in the US after New York.
The City Of San Francisco
The city along with its surroundings is also known as the San Francisco Bay Area, and it's the 8th most-visited destination in the United States. San Francisco is well-known for its eclectic mix of architecture, cultural diversity, cool summers, morning fogs; its landmarks include the Golden Gate Bridge, the former penitentiary Alcatraz Island, Chinatown and the historic Cable Cars still working today.
The city was founded in 1776 by Spanish colonists and saw an impressive expansion during the Gold Rush of 1849. The city is also known for its liberal spirit, indeed San Francisco has been the center of many social movements starting from the late 60's, examples are the gay rights movement and the Summer of Love, consolidating San Francisco as the center of liberal activism in America for the past 4 decades.
San Francisco is a beautiful city and it offers a wide variety of activities for every taste! Sightseeing Cruises in the Bay, Day Trip to the Wine Country, Sightseeing Tours and more, also the extensive bike-path system along the waterfront and the large sidewalks of the city-center, make this city perfect to be discovered by bike and by foot.
Traveling to San Francisco? See our exclusive tours and offers
San Francisco: Map, Quick Facts, and Weather


San Francisco is well-known for its unique weather of moist, mild winters and dry summers. San Francisco has two seasons the dry and the rainy season, but the change in temperature between Summer and Winter is not drastic. May to October, the dry season, average a temperature of 60 °F (15.5 °C), this period is mild to warm with the highest temperatures around September.

The rainy season goes from November to April, and it is slightly cooler than the summer, averaging a temperature of 55 °F (12.7°C) with the lowest temperature in January at 51.3 °F (10.7 °C). On average the city has 73 days of rain a year. Muni, the San Francisco Municipal Railway, is the primary public transit in the city, and the seventh-largest transit system in the US.

This system operates light rail and subway system, called the Muni Metro, and a large bus network. It also operates the famous Cable Cars, a National Historic Landmark, and one of the most-visited top-tourist attractions of San Francisco. Muni also runs the historic streetcar line on Market Street from Castro Street to Fisherman's Wharf.