If you are planning a trip to
Southern California
with a stop in
San Diego
, the weather will certainly not be a problem. In San Diego, it is basically beautiful all year round. The arid
sub-tropical climate
has very mild winters with little rain and hot sunny summers.
Let's See The Average Annual Temperatures
The hottest months are July, August, September, and October, perfect if you want to go swimming and enjoy the local beaches. January, February, and December are considered the "cold months" in which temperatures can drop to 70F/18C degrees during the day and 55F/10C at night.
Rainfall
Rainfall in San Diego is
scarce
and is
mainly
concentrated
during the winter from December to March
. Fall is drier, while during the summer months, it hardly ever rains. The rainiest month is February. Here is the average rainfall.
San Diego's Climate in Winter
Winter in San Diego is mild
, temperatures drop a bit at night and in the early hours of the morning, but during the day they reach an average of 68F/18C degrees and you won't have any problem
enjoying outdoor activities
such as relaxing walks and excursions to local beaches. Thanks to its perfect mild winter weather, it should come to no surprise that San Diego in Winter becomes a preferred holiday destination for many Americans.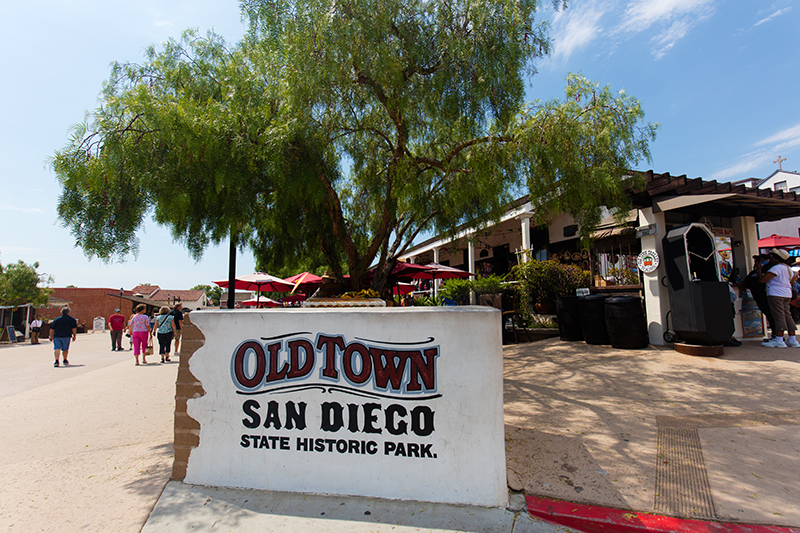 San Diego Climate in Spring
In Spring, the minimum temperatures rise and it will be
warmly comfortable
all day long. The rains are scarce, the ocean tends to be always cold, but the outdoor life will be very pleasant, even in the evenings, you can spend hours by the beach, and the
nightlife in San Diego
is very lively!
San Diego Climate in Summer
Summer in San Diego brings clear skies, pleasantly
warm & sunny days
perfect for the beach. This is the season recommended for all beach activities, although the Pacific Ocean tends to be a bit on the cold side, it will be way more pleasant during these warm months. The high temperatures reach
slightly above 75F/25C
degrees thanks to the cold current flowing on the pacific coast, the only exception is when the Santa Ana Wind blows, coming from the deserts and the inland areas which makes the temperatures rise a bit.
San Diego's Climate in the Fall
It is a bit difficult to define
Fall in San Diego
since the Summer lasts practically until October. It is in November when the night temperatures begin to drop slightly and yet during the day they will still exceed 70F/20C degrees and the temperatures remain this mild even during December.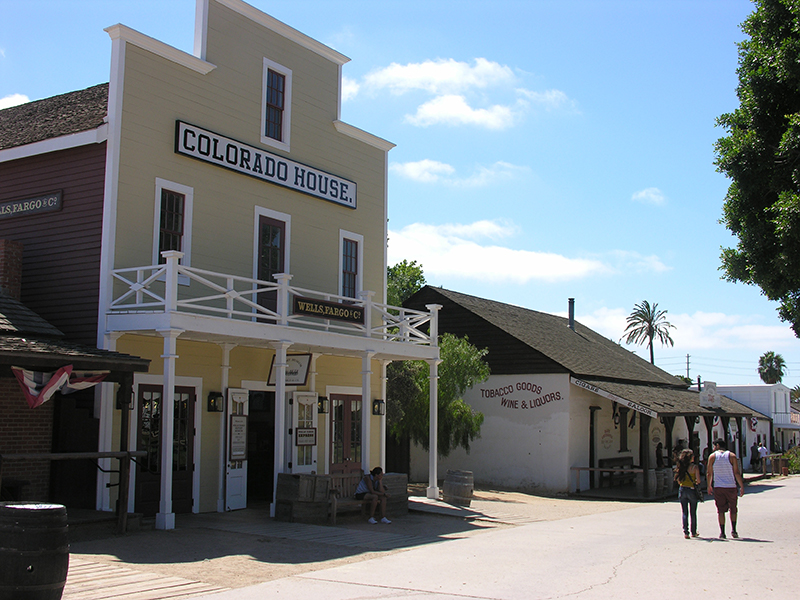 When to visit San Diego
Your trip to San Diego will be
full of Sunshine and great weather
whenever you decide to go, but remember that if you are traveling around and you will also go east and inland, the climate situation changes considerably. In Winter, when you drive east away from the Pacific Coast, the nights are colder with temperatures approaching even 32F/0C degrees while on summer days, the heat can become quite unbearable with highs reaching 90F/35C+ degrees.