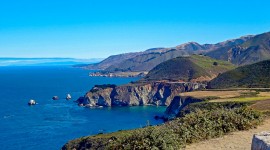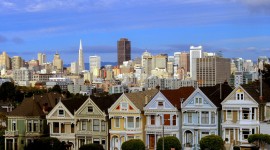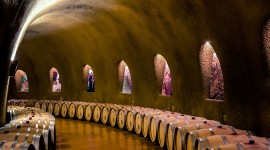 Tour Duration
10-Day
Tour Type
Collective
Language



DESCRIPTION
Why California?
Who hasn't dreamt at least once to explore the iconic State of California? From the incandescent sunsets of Los Angeles to the morning fogs of San Francisco, from the beaches of Malibu to the vineyards of Santa Barbara, from the snow-capped peaks of Yosemite to the breezy sea-side villages of the Pacific Coast.

In 10 days, you will be able to explore the State of California from the South all the way up to San Francisco and the Wine Country region of Napa and Sonoma, and later with the mountain region of Yosemite National Park, Mammoth Lakes, Lake Tahoe, and more.

This itinerary is planned so you visit the region in 10 days.

When to plan your California Vacation?
This Itinerary features certain areas that are best visited in late Spring, Summer or early Fall when the chances of snow are close to none. You can still visit California in Winter but once you head East inland to visit Yosemite, Mammoth Lakes, and Lake Tahoe, most likely, we will have to tweak the Itinerary below since Ca-120 will be closed for the season.

Of course, the scenery is amazing during the winter with the snow covering the mountains, especially if you wouldn't mind trying some slopes, however, if you rather "be safe" and enjoy the drive without the stress of snowstorms and bad weather, we recommend late-spring to early-fall, and mainly the months of June, July, and September. August is also a good alternative, but be aware that it will be really hot especially in Los Angeles. May and October could be good alternatives, however, each year is different, and we cannot predict with CA-120 will reopen after the Winter-season and when it will close after the Summer.
HIGHLIGHTS
Discover Los Angeles, Santa Barbara, Monterey & San Francisco
A day in Muir Woods followed by Napa Wine County with Wine Tasting
The magnificent Pacific Coastal Highway with the Big Sur & Pebble Beach
Top California Peaks -- Yosemite National Park, Lake Tahoe & Mammoth Lake
Please complete the Form below with your Request
Send us your request! We will be happy to provide you with our best offer and the itinerary according to your needs.