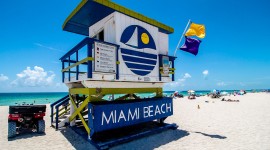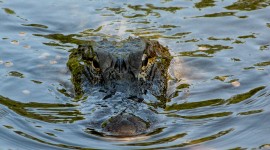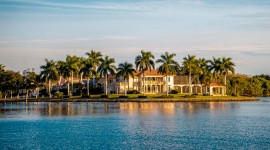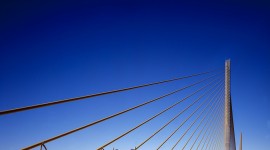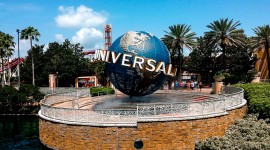 Tour Duration
10-Day
Tour Type
Private
Language
DESCRIPTION
Why a Tour of Florida?
Usually, when people mention Florida, their minds immediately wander off to South Beach's famous night-lights and sultry lifestyle, but Florida is so much more than a single party-town.

Granted, for those that are looking for a beach-vacation all centered around the night-life and the partying, then Miami is your place. However, the state of Florida offers so much more with incredible pristine waters, miles upon miles of white sandy beaches, incredible natural refuges that provide a safe haven and shelter to many endangered species, beautiful islands with Carribean-vibes, small-town and so much more.

If you want to explore Florida, beyond the idea of Miami, then you should definitely consider a complete On the Road Trip to take you all around this beautiful state.

This itinerary is planned so you visit the region in 10 days.

When to plan your Florida Vacation?
Florida doesn't have many seasons, especially the south part, it goes from hot to hotter and from humid to extremely muggy.

A bit different for the areas around central and northern Florida where you will actually have cooler days during the winter when the temperatures can drop considerably even in the low 40sF.

Considering that this itinerary will take you all the way up to Orlando and Central Florida, you might want to consider the dry season from early March to early June as you preferred season and the months of November & December as alternatives.

Fall could be okay, unfortunately, it is the season of possible hurricanes, and you never know if/when and where they will land.

Summer, on the other hand, is extremely hot and humid with daily showers (especially inland, fewer towards the beach), of course, if the heat, humidity, and rain doesn't bother you, then July to September can be an option, but generally are the months to avoid.

January and February tend to be the 2 "coldest months" in Florida, so if you are looking to enjoy the beaches and do some snorkeling, etc., I would probably avoid these 2 months just in case.

HIGHLIGHTS
Discover the Keys & the Southern-most Point of the US with a night in the lovely Key West.
Drive along the Gulf of Mexico from Marco Island to Sanibel and Anna Maria Island
Enjoy St. Petersburg and Clearwater Beach for the best Sunsets in Florida
Swim with the Manatees in Crystal River
Take a few days to have fun at Disney & Universals Orlando Resorts
A day exploring "Space" & Space Explorations with Cape Canaveral and NASA Kennedy Space Center.
Please complete the Form below with your Request
Send us your request! We will be happy to provide you with our best offer and the itinerary according to your needs.