STARTING FROM DENVER
Day 1: Denver (CO)
Arrival at Denver International Airport, Car rental pick-up, and hotel check-in.
Free afternoon/evening
Night:
Denver Ramada Downtown *** or similar
---


Day 2: Denver > Colorado Springs
Today is dedicated to
visiting Denver
, the capital of Colorado, nick-named the mile-high city. Make sure to visit the steps of the
State Capitol
to see the original
mile-high mark
and then spend a few hours downtown.
In the early afternoon, leave Denver and start heading South to Colorado Springs about 70 miles south of Denver (1.15-hour drive) where you can visit the beautiful
Garden of the Gods Park
where beautiful red rocks will change color as the sun starts setting.
Night:
Colorado Springs Area Mgm Elegante Suites*** or similar
---
Day 3: Colorado Springs > Durango
Today, you will have some driving to do, but the scenery is beautiful, especially if you like long
winding roads up and down the mountains
. You will need to cover approximately 315 miles by car (5h15) driving amongst mountains, old mine towns, beautiful landscapes and
peaks at over 14,000 feet
.
Arrival in
Durango
in the late afternoon - Durango is a very charming village with plenty of
stores and delicious restaurants.
Make sure to visit the downtown area and the old train station when you arrive.
Night:
Durango Holiday inn hotel and suites Durango central*** or similar
---
Day 4: Durango > Silverton & Ouray > Black Canyon of the Gunnison > Crested Butte
Day dedicated to the discovery of the
Wild Wild West
between old mines,
original 19th-century saloons
, and original steam trains ending with the incredible scenery of the
Black Canyon National Park
.
Night
: Crested Butte Elevation Hotel & Spa *** or similar
---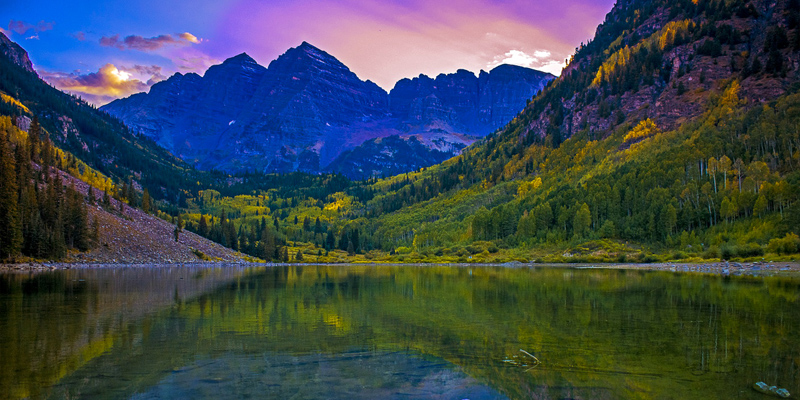 Day 5: Crested Butte > Aspen
When you are ready to leave Crested Butte, make sure you check out the street Co-12 to reach Aspen. Now, this special road is a 110-mile long road with
several unpaved section
s. You will need at least 4 hours to reach Aspen if you decide to take CO-12 but it's definitely recommended for all of those that love
beautiful natural landscapes and sceneries
. The unpaved section of
CO-12
is approximately 32 miles long. If you don't feel like driving off-road or if the street is closed to traffic (which happens especially during winter) then you can take the CO-133 (4 h 15 min (197.1 mi) via CO-133 N)
Arrival in Aspen for early afternoon. Afternoon dedicated to visiting
Aspen and the Maroon Bells
.
Night:
Aspen Inn at Aspen by Wyndham vacation rentals*** or similar
---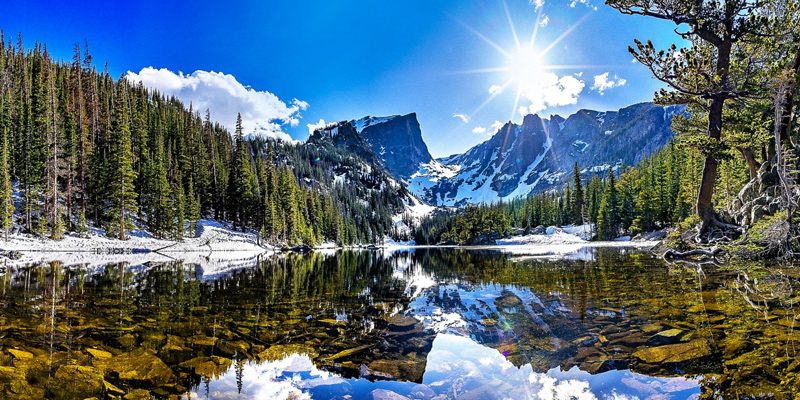 Day 6: Aspen > Twin Lakes > Rocky Mountain National Park
Today, you will continue heading North, driving the magnificent
CO-82 from Aspen to Twin Lakes
where you can admire the incredible mountains' scenery of Colorado as well as encounter the "
Continental Divide
" -- about 1 hour by car from Aspen. After the first hour of
panoramic drive
, you will keep heading North to reach the park for a total drive of approximately 170 miles
From Aspen to Grand Lake, it's 180 miles/3h40-4h20 by car via CO-82 --- when #82 is closed you can take the interstate to reach Grand Lake always 3/4 hours by car.
You will spend your
afternoon driving
through the
incredible National Park
from the Grand Lake entrance to
Estes Park
entrance. You will drive up and down some spectacular roads that will take you well above 12,000 feet where you can encounter the Alpine tundra. During your visit, it's quite common to spot local wildlife including
Elks, Deers, and Buffalos
.
Night:
Estes Park Coyote Mountain Lodge** or similar
---
Day 7: Estes Park > Boulder > Denver International
From Estes Park, you will start heading South towards
Boulder
(1 hour away). You can spend your morning in
this classic University Town
with a very charming downtown area.
Return to Denver International Airport to drop off the rental car and check-in for your flight.
End of Services.