STARTING FROM LAS VEGAS *
* NEW: Add The California Extension to reach San Francisco

Day 1: Las Vegas
Arrival at Las Vegas International, pick-up your rental car and check-in in Hotel.
Free time
at your disposal to enjoy the
nightlife of Fabulous Las Vegas
.
Night:
Las Vegas Hotel Luxor**** or similar
---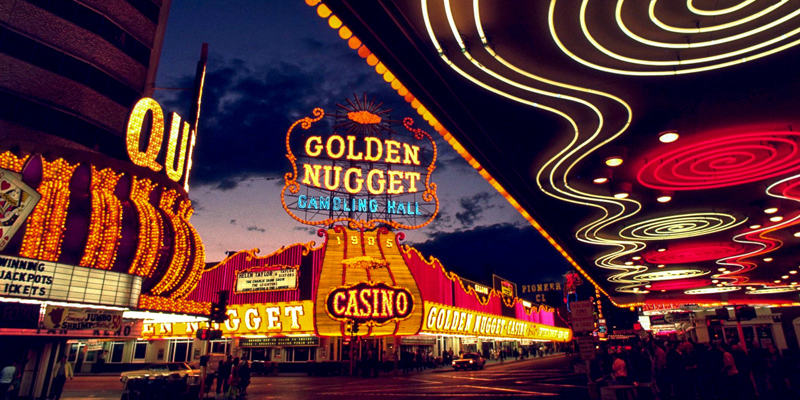 Day 2: Las Vegas
Enjoy a day
exploring Las Vegas.
You can do a tour or visit the old Las Vegas with the Fremont Experience or spend some time at the casino.
Vegas has
plenty of attractions
for the whole family!
Night:
Las Vegas Hotel Luxor****
---
Day 3: Las Vegas > Grand Canyon
Leave the "lights" of the city behind you and drive East
towards the Grand Canyon National Park
.
Consider that you will need at least 4 hours to reach the National Park (275 miles.)
Free time to visit the park
.
Night:
Grand Canyon Yavapai Lodge*** or similar
---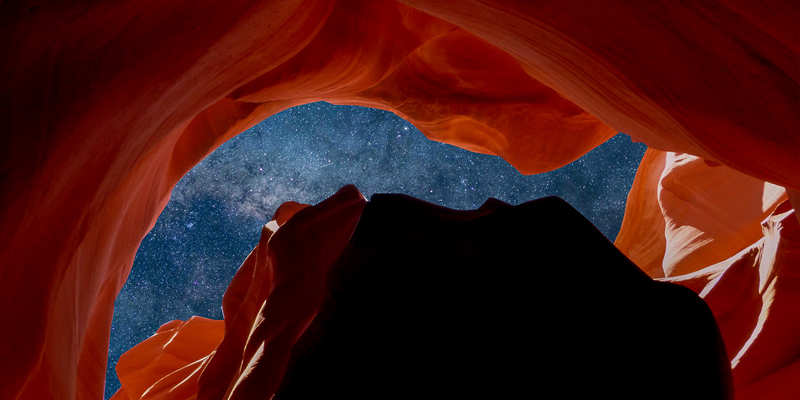 Day 4: Grand Canyon > Horseshoe Bend > Lake Powell > Antelope Canyon
Another day exploring the
great red rocks
and other
sand formations
that characterized the states of
Arizona and Utah
.
You will stop by the
Horseshoe Bend
, visit
Lake Powell,
where you can stop for a
boat excursion
, and continue towards the
Antelope Canyon.
Altogether you have approx. 126 miles to drive (2h20) but there are
so many things
to visit along the way, so we recommend starting early on.
Especially if you love the scenery and are into photography, remember that the
best times
to really experience these natural formations is during
dawn and sunset
, the
golden and blue hours
.
Night:
Page Best Western at Lake Powell***
---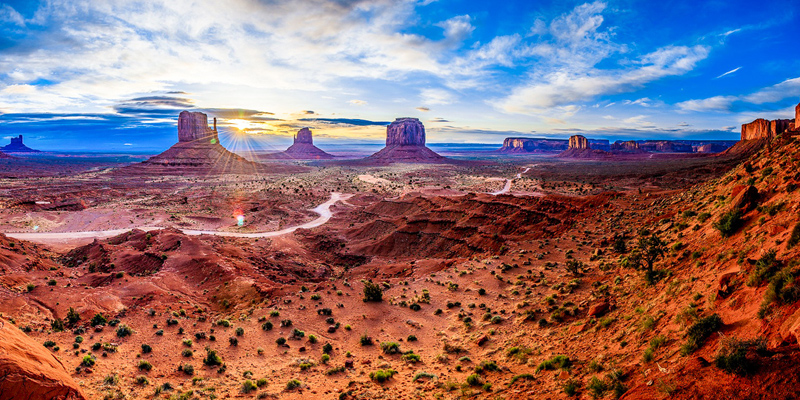 Day 5: Page > Mesa Verde National Park > Cortez
If you are up for an early rise, you may want to experience
Sunrise in one of the canyons
.
Continue to drive east
towards Cortez and Mesa Verde National Park
where you will be able to discover over
5,000 archeological sites
which include 600 cliff dwellings dating back to
over 3000 years ago
!
On the way to Cortez, you will
drive through
the iconic
Monument Valley
and admire the incredible scenery. If you want, you can take a Navajo-led tour to learn more about the
native tribe and their culture.
From Page to Cortez driving through Monument Valley, it will take you at least 4h15 to cover 245 miles.
Night:
Cortez Baymont Inn & Suites** or similar
---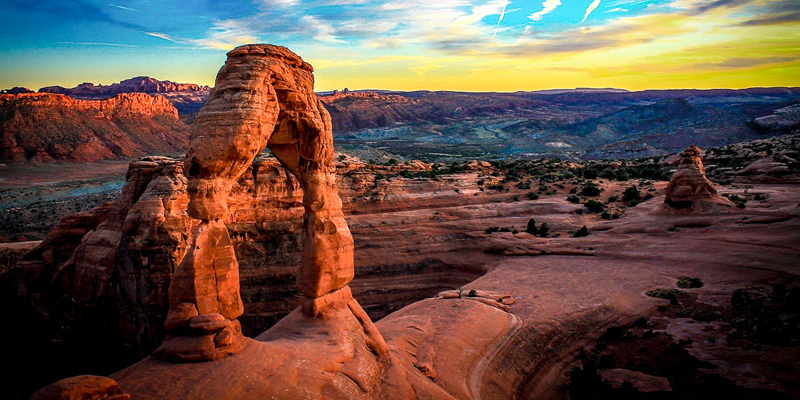 Day 6: Cortez > Arches National Park > Moab
Depending on what you were able to accomplish the day before, you might want to visit the
Mesa Verde National Park
this morning before leaving for Moab.
The drive
between Cortez and Moab (Utah)
is relatively "short", between 115 to 145 miles (depending on which road you take) to be done in 2 to 3 hours by car.
In the afternoon, you can
visit the Arches National Park
with its
2,000+ natural sandstone arches
.
Night:
Moab Comfort Suites Moab*** or similar
---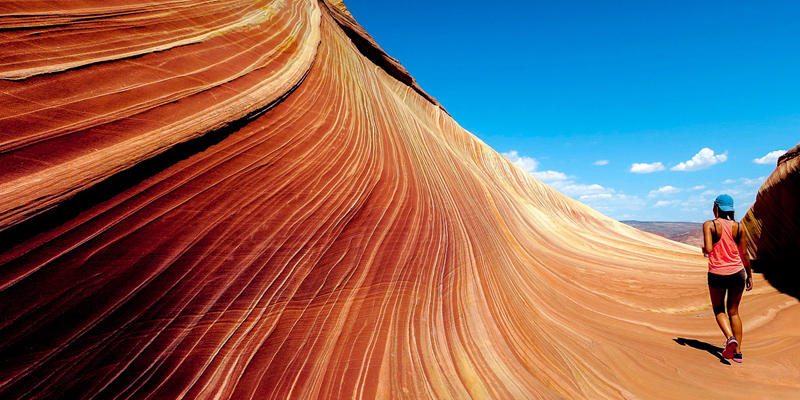 Day 7: Moab > Coral Reef > Bryce Canyon
In the morning, you will leave Moab to reach first the
Coral Reef National Park
(150 miles / 2h20) and then start driving south
on the iconic UT-12 W to Bryce Canyon
for over 125 miles of scenic roads.
Spend your
afternoon enjoying Bryce Canyon.
Night:
Bryce Best Western Plus Rubys Inn*** or similar
---
Day 8: Bryce Canyon > Zion > Vegas
Today, you will head toward
Zion National Park
located approx. 75 miles from Bryce. It shouldn't take you more than 1h30 to get there.
Explore the park that is so dear to the
Mormon community
.
Head back to
Las Vegas for an evening arrival
. You will have 170 miles more to go to reach Vegas (2h40)
Arrive in Vegas in the evening.
Night:
Las Vegas Hotel Luxor**** or similar
---
Day 9: Vegas > End of service
Free morning - drive to the airport, drop off your rental car.
End of Service.
+ THE CALIFORNIA PARKS EXTENSION
If you are already over there, you might want to spend a few extra days to explore a couple of parks located in California; definitely worth your time!
---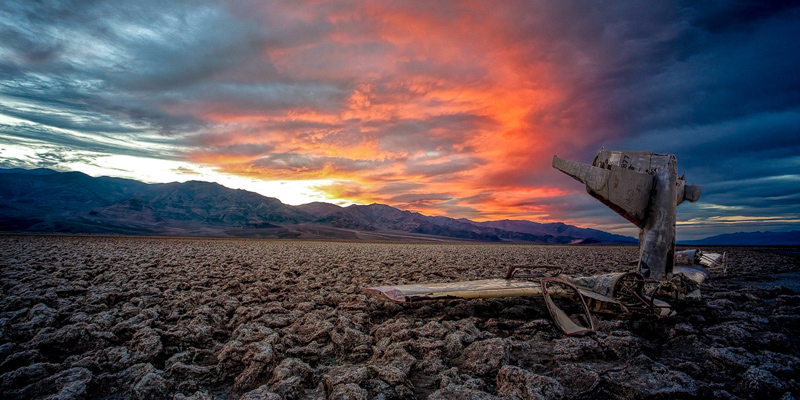 Day 9: Las Vegas > Death Valley (via Shoshone)
After one more night of fun in Las Vegas, start heading towards the
incredible Death Valley
. You will drive it south-to-north stopping at the most iconic look-out points including
Badwater Basin
and
Zabriskie point
.
Night
: Death Valley Ranch at Death Valley*** or similar
---
Day 10: Death Valley > Mammoth Lakes
Continue
drive north towards Mammoth Lake
, you will have about160 miles to go (2h45)
Check-in in Hotel and free time to explore the region.
Night:
Mammoth Lakes Lake Mammoth Mountain Inn*** or similar
---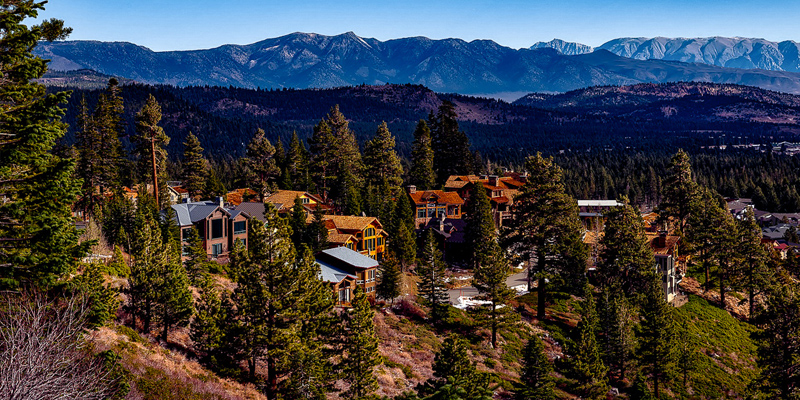 Day 11: Mammoth Lakes > Yosemite National Park
Drive the
iconic CA-120 from Mammoth Lakes to Yosemite
(
this is the road that in winter is closed
) admiring the incredible panorama around you.
Free afternoon to
explore Yosemite National Park
.
Night:
Yosemite Southgate hotel and suites*** or similar
---
Day 12: Yosemite > San Francisco
Enjoy the morning exploring some more areas of
Yosemite National Park
before heading back to San Francisco.
Consider it's about 3h20 by car (167 miles)
Once you arrive in San Francisco and check-in in your Hotel, we recommend dropping off your rental car since you don't need it to visit San Francisco.
Night:
San Francisco Cova Hotel*** or similar
---
Day 13 & 14: San Francisco
2 full days to explore San Francisco
and that it offers. From Alcatraz Island and the Golden Gate Bridge to the
iconic neighborhoods of Chinatown and Ashbury Parks
. You can even venture to
Muir Woods
to admire the giant sequoias and the lovely town of
Sausalito
.
Night:
San Francisco Cova Hotel*** or similar
---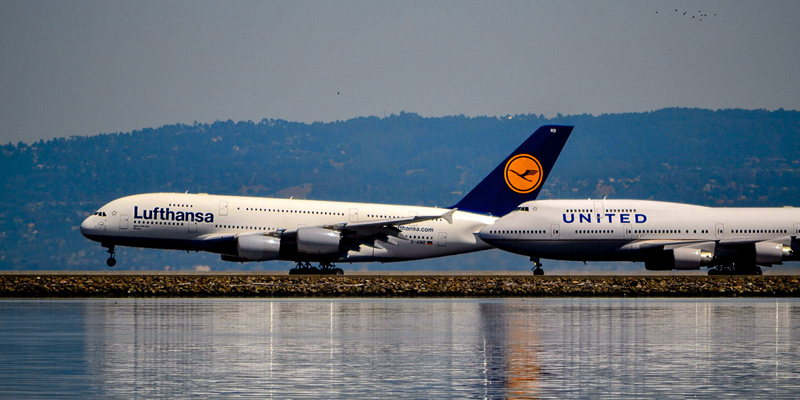 Day 15: San Francisco > End of Service
Free morning, airport transfer and
end of service
.