UNFORGETTABLE

adventure on the road
Utah is a road-tripper's paradise, with stunning natural wonders and scenic drives that will take your breath away. From the iconic red rock formations of Arches National Park to the otherworldly landscapes of Bryce Canyon, there's no shortage of must-see destinations in this state. With a bit of planning, your Utah road trip will be an unforgettable adventure that you'll treasure for years to come.

Here's a handy guide to creating the perfect itinerary for an unforgettable journey through Utah's National Parks. You'll find tips on car rentals, purchasing the Park Pass, and must-visit destinations.

EDITOR'S NOTE: Act in advance! If you wish to buy the Park Pass with shipping, we remind you to do so well in advance. We also recommend booking your car rental well ahead, especially if you're traveling in the summer, with a cancellation option for any unforeseen circumstances.
STARTING POINT: RENTING A CAR
The best location to start your Utah road trip and rent a car is Las Vegas Airport (LAS) in Nevada (not, as many might think, Salt Lake City).

Once you've landed, locate the car rental agency. It's simple: just follow the signs indicating shuttle pick-up points and head in that direction, which is no more than a 5-minute walk.

At the car rental agency, it's recommended to include unlimited mileage in your contract. When visiting Utah's main national parks, you can easily cover up to 1245 miles, additionally, it's essential to have full insurance coverage during the entire trip.
IS IT WORTH PURCHASING A NATIONAL PARK PASS?
Before your Utah road trip can finally begin, it's important to determine how many parks you wish to visit.

Instead of buying individual entry tickets, you can obtain a comprehensive annual pass available at the entrance of each park. This pass is called the National Park Pass and is valid for one year with admission based per person or per vehicle.
Visiting just three of Utah's National Parks (single-entry starts from $30), purchasing the $80 Pass is undeniably cost-effective.
ON THE ROAD IN UTAH: THE MAP
THE 5 MOST CAPTIVATING PARKS IN UTAH: RECOMMENDED ITINERARY
And finally, here are the key stops in Utah, starting from Las Vegas.

Bryce Canyon National Park: Noteworthy for its natural red rock formations, creating a sort of amphitheater perfect for strolling or climbing.

Canyonlands: A miniature yet majestic version of the Grand Canyon, less crowded and ideal for capturing breathtaking photographs.

Arches National Park: Adjacent to Canyonlands, it derives its name from the frequent stone arches sculpted by natural elements and time.

Page (AR): Although technically not within Utah's territory, it's worth making a stop here to admire the remarkable Horseshoe Bend and Antelope Canyon.

Zion National Park: Zion, one of the most beautiful parks in the USA, is an authentic gem and the perfect way to conclude your Utah road trip.

From Zion, the distance back to Las Vegas is short (approximately 160 miles). Have a safe journey back!
HAVE A GREAT TRIP EXPLORING UTAH'S PARKS!
ON THE ROAD IN UTAH - LA FOTO GALLERY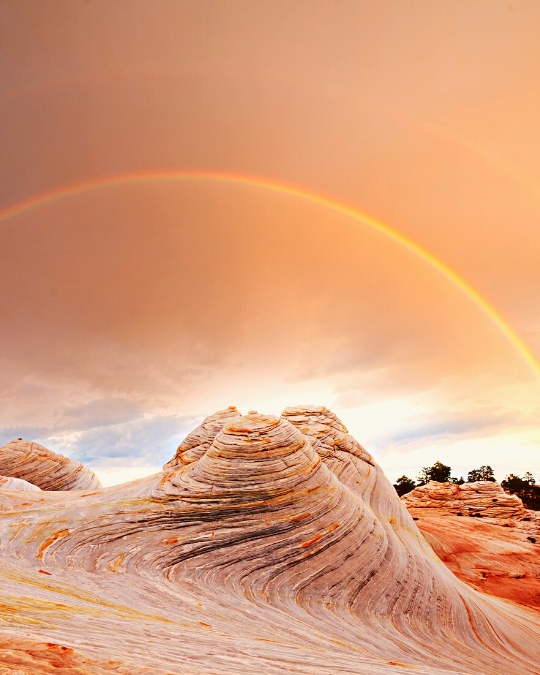 ---
DISCOVERING UTAH'S MIGHTY 5 NATIONAL PARKS
ACTIVITIES AND IDEAS FOR AN UNFORGETTABLE JOURNEY THROUGH UTAH'S NATURAL WONDERS