A MORE FLEXIBLE & SECURE WAY TO TRAVEL IN 2021-2022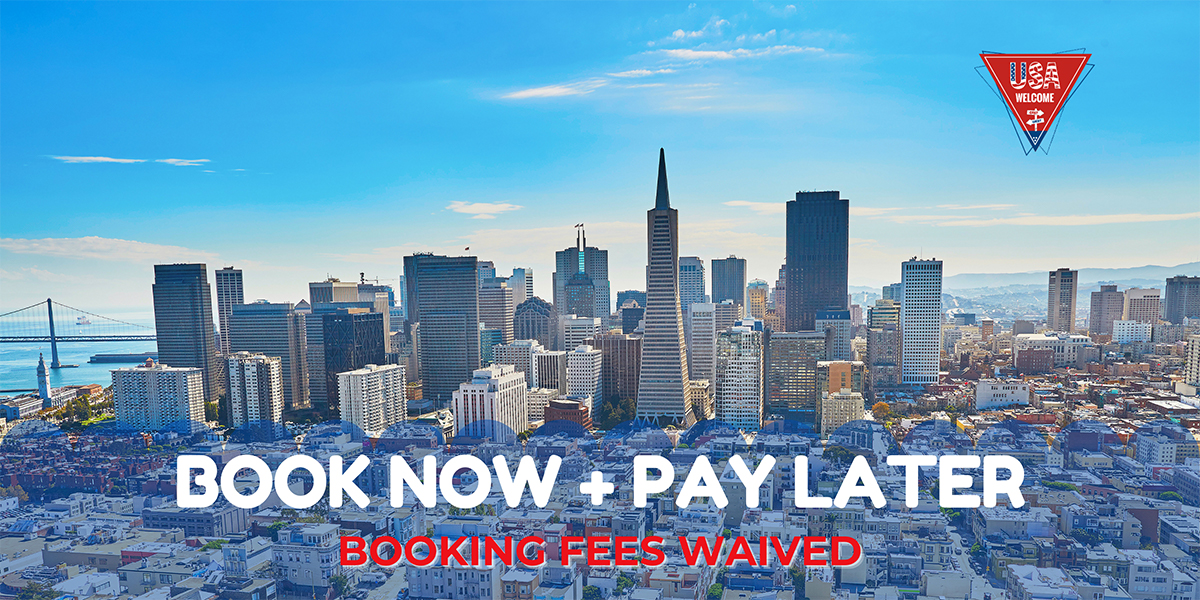 If one of your dreams (and goals) for 2021/22 is to go back to travel again --
maybe in the US
-- we have you covered! We know
how difficult it is to make plans nowadays
. Nobody wants to feel locked-in. The worst thing that can happen is to have everything booked (and paid for!) just to have to cancel it last minute and deal with the refund process. Or similarly, maybe you wait until the last minute to book your vacation for fear of having to cancel only to realize that you can make your trip but all the tours and activities are now sold-out.
So to help out all our clients
, we are offering a new way to book your travels
.
If you book with us you get
100% Flexibility
Guaranteed spot
Lock your Price Now before it goes up
Free Cancellation
We are now offering the
Book Now & Pay Later
option on all our services and tours with no strings attached. This way you can rest assured you will be able to join the tour of your choice but also change dates freely if needed.
What does this mean for you?
Select now the Tour(s) you would like to do.
Put down your tentative date.
Lock your spot so you won't get sold out.
Pay two weeks before your selected date.
Free Cancellation up to 7 days before the tour date *
Need to make changes? No worries, you can change the tour date anytime!
Reduced capacity? No problem!
Although 2021 is poised to be the year for our lives to return to normal, it will still require few adjustments on our part. Mainly, we will have to maintain social distancing and deal with the fact that all activities will still have
reduced capacity
, What does it mean for you? Well, all tours willl have limited capacity and reduced departures which make it more likely that will be sold-out closer to the date especially during summer time. So if you want to make sure you
guarantee your spot
you should take advantage of our
Book Now and Pay Later
.
TOP-TOURS IN 2021/22 - BOOK NOW & PAY LATER
Here are some of the Top Tours around USA. Secure your spot now with our option to book now and pay later.
EXPLORE THE WEST
---

DISCOVER THE CITIES
---

GIFT CARDS - THE GIFT OF 2021
Know someone that will be traveling in 2021/2022? Give them the Gift of Travel! You can buy one of our Gift Cards for yourself or somebody you know and use it to pay for the Tour at a later date.
Check out how many ways you can use our Gift Card
Birthday gift
Wedding gift
"Thinking of you" gift
Thank-you gift
Baptism, Confirmation, etc. gift
Graduation gift
Anniversary gift
and many other reasons why! Here are some "inspirations" for your Gift Cards
BUY NOW YOUR GIFT CARD
We Wish All Your Dreams Come True