DISCOUNTS AVAILABLE ONLY FOR BOOKINGS MADE ON BLACK FRIDAY (NOVEMBER 26TH) AND/OR CYBER MONDAY (NOVEMBER 29TH)
Have you ever dreamed of visiting the great California Coast with the picturesque Big Sur, Sedona and the magical Monument Valley, the breathtaking Antelope County? Our BEST DEALS of the year are IN! You will save 20% to 25% on 6 of our most requested Excursions. It's easy to save, just book any of the listed tours on either Black Friday and/or Cyber Monday. You won't need any code, rebate is taken at checkout automatically.
WHY you should book on BFCM - 4 Reasons
Take the tour on any date – yes, even for Summer/Fall 2022!
There are NO black-out dates.
No coupon or promo code necessary!
No limits on how many tours you can book.
ANTELOPE CANYON TOUR
$189.00 $151.20
Departing from Las Vegas, we begin the panoramic tour along the Navajo territory. Entrance to Lower Antelope Canyon, Horseshoe Bend, and Glen Canyon Dam viewpoints.
ZION & VALLEY OF FIRE
$189.00 $151.20
Visit Zion Park and enjoy a short trail along the Virgin River that runs through the park and Nevada's first state park the "Valley of Fire." Entrance fees included.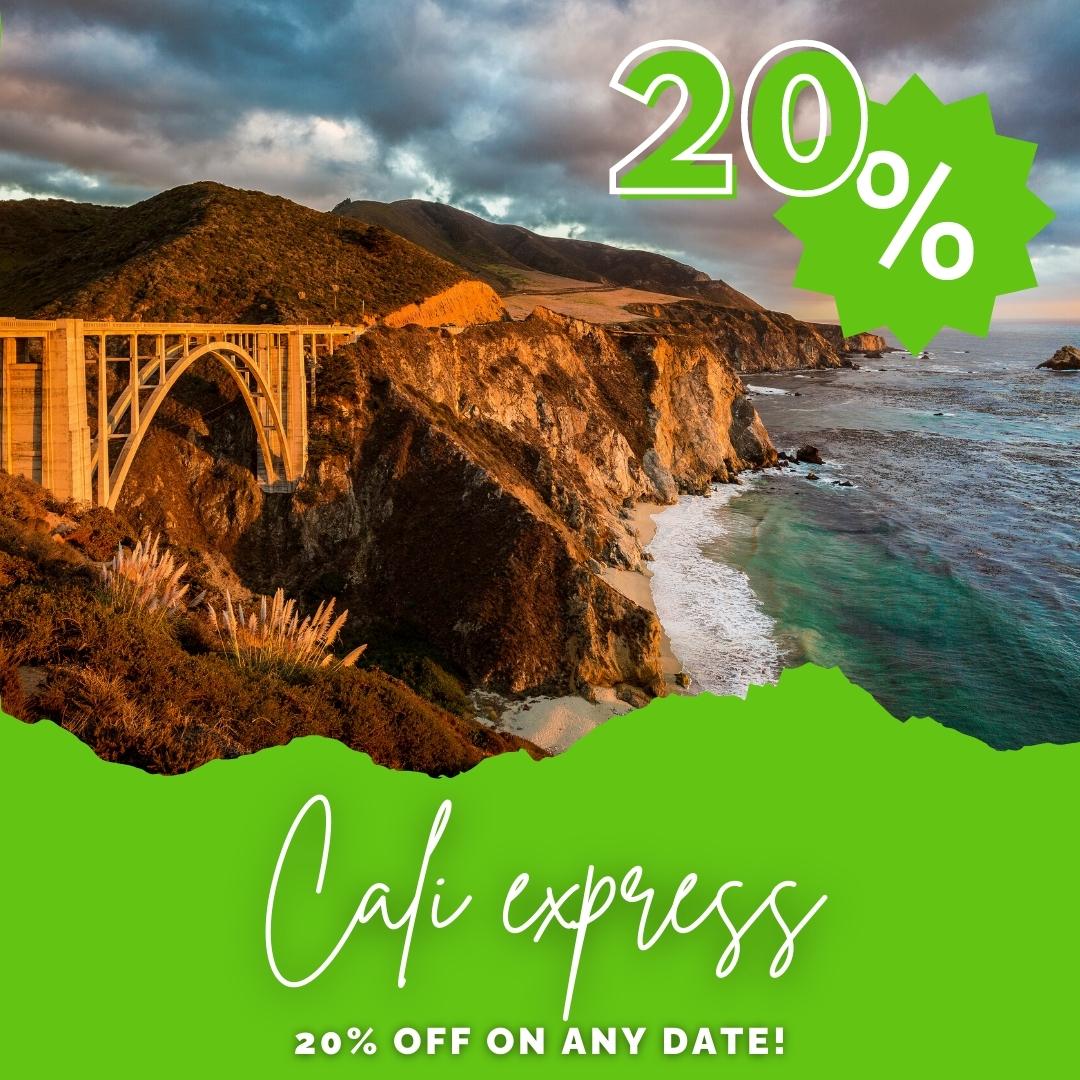 CALIFORNIA EXPRESS
$505.00 $404.00
A perfect 3-day tour for all California Dreamers! Sightseeing in Santa Barbara, Solvang, Carmel & San Francisco. Included a Panoramic Bay Cruise in San Francisco, Hearst Castle & Museum (Winter,) or a tour to discover the National Park of Yosemite (Summer.)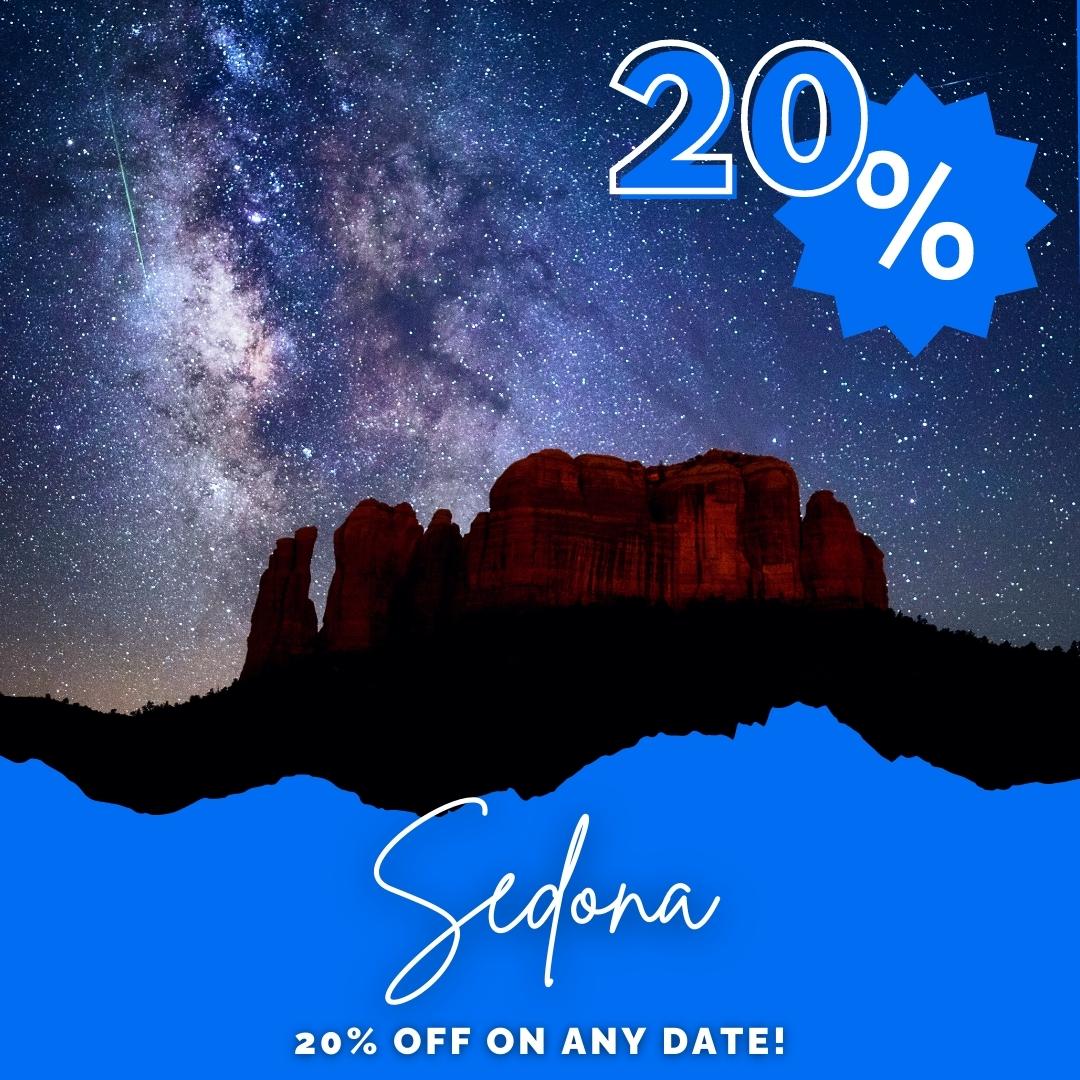 SEDONA 3 DAY TOUR
$560.00 $448.00
3-Day Trip to Sedona, Monument Valley & Antelope Canyon From Las Vegas. 2 Nights in Hotel with all taxes and fees included in the price. Enjoy a Jeep Tour operated by local Navajo tribe around Monument Valley.
HIDDEN GEMS OF NYC
$40.50 - $32.40
2 Hour Private Walking Tours. How to experience NYC Off-the-Beaten-Path with a Local Guide and with a dedicated and attentive service. Multiple itineraries – from Downtown & Midtown to Brooklyn. Price per person with 4 guests.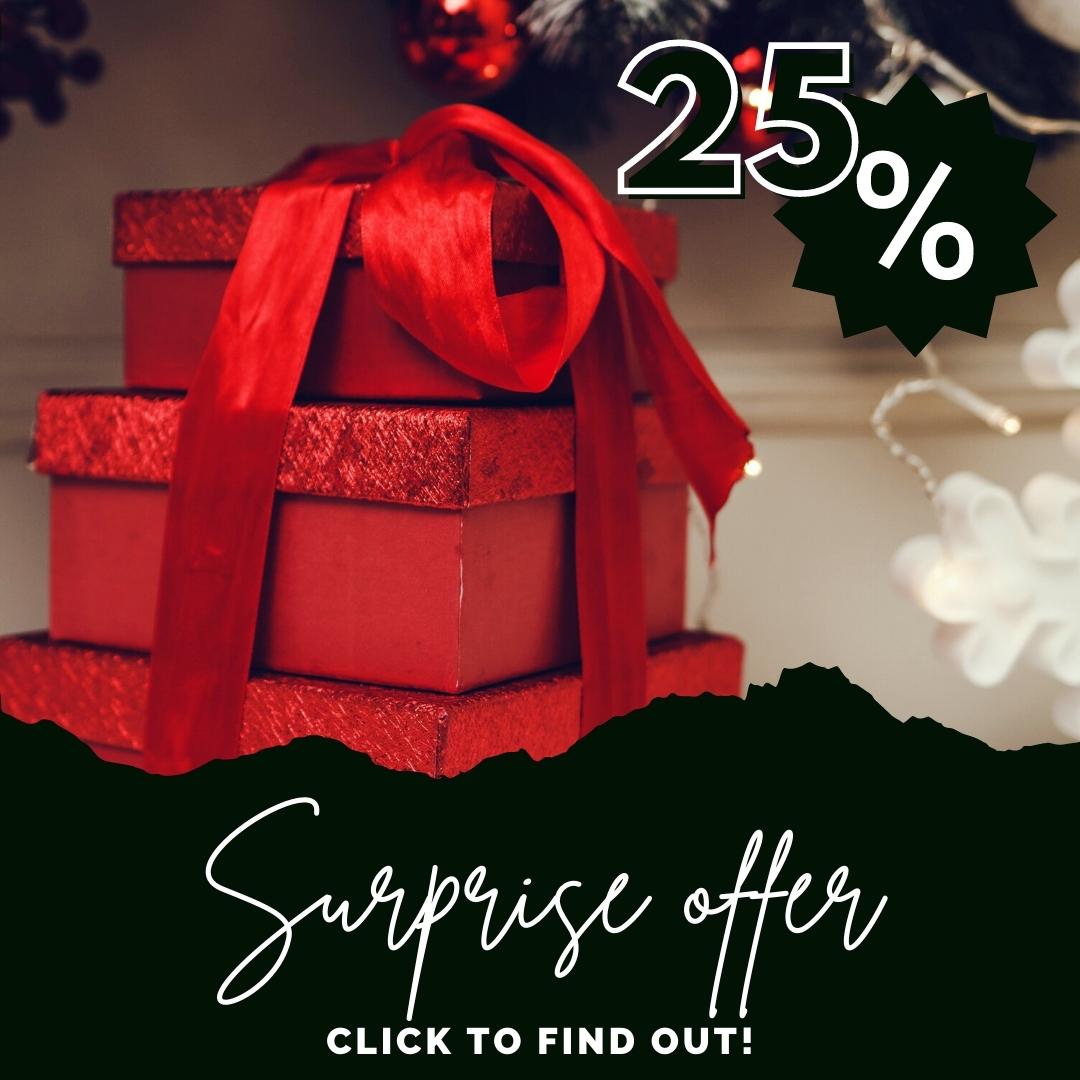 SURPRISE OFFER
Find out on BFCM
Reveal this Special Offer ... We can only say is that you will save 25% on the official retail price if you book it either on Black Friday or Cyber Monday - LINK only available on BFCM.
Black Friday & Cyber Monday - Why the Special Offer?
The two most important days for sales are here, and the Deals are IN. This year we are happy to offer our best discount yet for Black Friday and Cyber Monday. Usually, you don't really think about booking your tours and excursions during BFCM, but this year we are extremely happy to finally welcome visitors from around the world that we wanted to offer something special to you all.
Remember, these offers are only valid if you book the Tours on Black Friday – November 26th and /or Cyber Monday – November 29th.